Key Takeaways:
Staging showcases a home's best assets, and helps sell it for top dollar.
You'll be at an advantage if you take the extra step of staging your property.
This is a great time to plan for the future of your home, so contact us today!
First impressions matter, so when you finally put your house on the market, you'll want to pay special attention to how you stage your property.
Staging is a real estate term that means how a house looks, and good staging helps buyers imagine themselves in the home. It shows off the property's good features, hides its flaws, turns unconventional spaces into usable spaces, creates a mood, and makes the house look significantly better in photos.
So, let's look at why staging is necessary and some of the easiest and most recommended staging steps to ensure you get top dollar for your home!
Why staging your home matters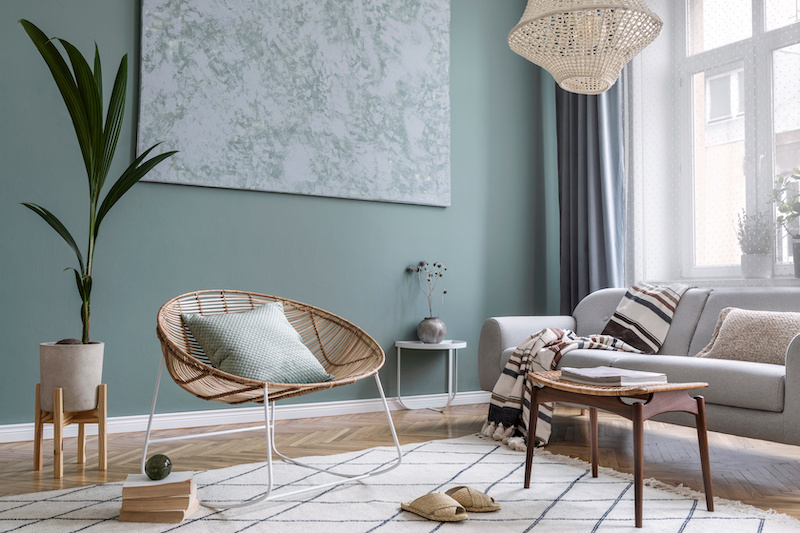 Potential buyers aren't just looking for a structure to inhabit – they're also looking for a way to fulfill their dreams and improve their quality of life. If done well, staging allows buyers to imagine themselves already living in the property and can create a more emotional sale for the buyer, generating more money for the seller.
Potential buyers don't want to see too much work they will have to do upon moving into the home. For every problem they see, they will want to deduct its cost from the offering price. If too many issues get noticed, they may even pass on buying the home entirely.
Before they step foot into a home, prospective buyers spend countless hours looking at pictures of their potential new homes on the internet.
How your home looks, inside and out, is arguably the most crucial feature of your home because if it doesn't look good, potential buyers will continue their search and keep clicking. Proper staging gets them to stop and envision how the house might look once they move into it, making it look more move-in ready.
Essential home staging according to the experts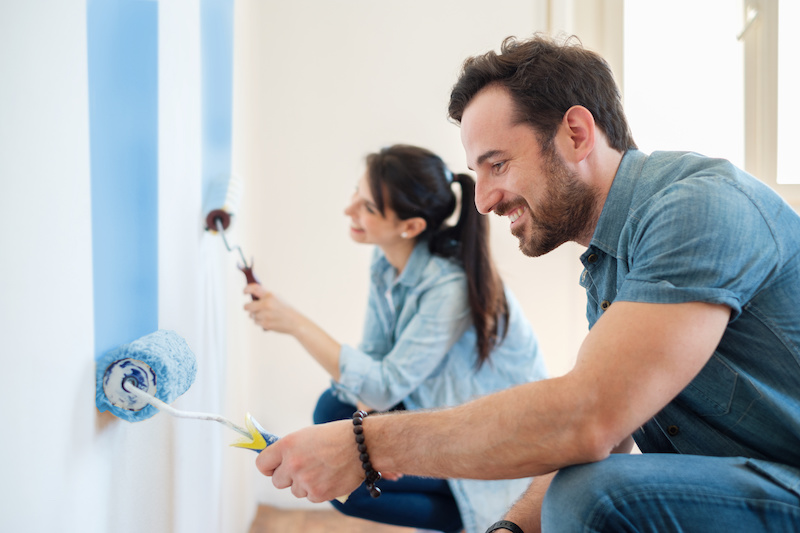 According to the 2021 Profile of Home Staging, a National Association of Realtors (NAR) report, 82% of buyer's agents said that staging makes it easier for buyers to visualize a property as their future home, which can help the home get top dollar and sell faster. The report also found that staging the living room was very important to 46% of buyers, followed by the primary bedroom at 43% and the kitchen at 35%.
Before you give in to the temptation to think that staging your home will cost you thousands of dollars, let's take a quick look at a few of the most cost-effective and simplest staging steps to help your home sell for top dollar more quickly.
Keep it clean
A clean home shows potential buyers that you've taken good care of the property. Ideally, you should clean every part of the house, from the floors to the ceilings and everything in between.
If you don't have new appliances in the kitchen, there's no need to worry. Just make sure the existing ones are spotless. Likewise, ensure your bathrooms sparkle, from the corners of the tub to the sink drain to that spot behind the toilet you don't think anyone can see. Your goal should be to make everything look new and hospital clean.
Take care of your clutter
Buyers need to be able to envision themselves in your home, so remove all the family photos, keepsakes, and refrigerator art. Yes, the velvet paintings must come down. Likewise, keep clothes hidden away as much as possible, and make sure the bathroom counters are empty (except for hand soap, of course). Similarly, put away all the toys and anything else that is highly personal to the home's current inhabitants.
Plants and paint go a long way
A few potted plants can do wonders to make your home feel fresh and inviting to potential buyers. But conversely, if you've got a lot of indoor plants, this could create a cluttered feeling, so you'll want to remove some of them. Additionally, a new coat of paint is a relatively inexpensive and quick home staging step you can take that will pay big returns on closing day.
Work With the Best
If you're ready to move, work with your local team that knows the micro-housing market trends in your area. Our real estate agents have decades of experience and understand how to help you best navigate today's market. So don't hesitate to reach out and say Hello! to figure out your best options for buying or selling your next home!